"A person's a person, no matter how small." Dr. Seuss
Life love relationships are all filled with stories. Where you came from, what you "do" what your interests are and where your spiritual growth is.
They say New York is filled with eight million stories. We all stand in our own stories; often times the monkey chatter that fills our thoughts; that fills our day.
When meeting new people, we all have an abbreviated version of what our "story" is. I have learned that being truly present is forfeiting one's story altogether. But that is another blog, or story.
When Oprah Winfrey publicly embraced reading, book clubs and stories. I recall her say something to the effect that we all have a story to tell, write a book, share your story. For some reason her words, that I now cannot recall verbatim, hit a cord with me.
I don't know when I became a writer. I felt a powerful voice within me I wanted to share with others. Mostly about relationships, love, sex, balance, health, and compassion for all the stories around us.
What did I do with my story? I did what Oprah told me to do! I mean listen to Oprah right? I wrote about my story, an entire three hundred pages of my tale.
Being a young wife and mother, my life took a surprising turn, and I was single. Married women around me wanted a vicarious peek into my dating antics. I mean they were married and I was somehow living life in reverse and having experiences many had at earlier stages in life. I gleamed many lessons, much heartbreak, and way too much fun. All put together in a form I can now share with the world; my story.
I love the fact that we all have a story. I appreciate people who are able to leave behind their sad story and embrace the present moment the now is their life not what "happened" to them. We all stand in our own shoes so our hearts are best when they embrace compassion for all others.
When you read about my story I am sure you will have fun, relate, and ultimately understand truths we all share. I candidly expose my heartfelt mishaps that are very common in this walk we call life and love. A big search for the right love, is indeed a journey of the heart.
"A Man For Every Purpose; My Naked Journey Searching For Love" (will release this summer!) finally!
My Mantra: "I am grateful for the team that helped me in my journey of writing my story"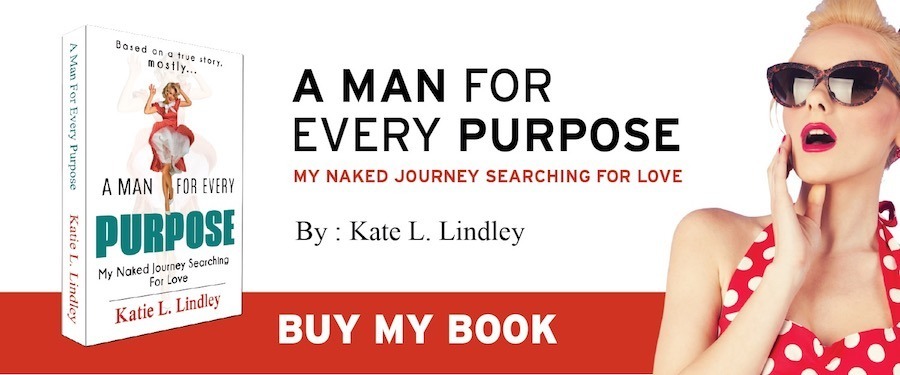 Share This Story, Choose Your Platform!
Join
Sex•Love•Mantra
N

e

wsletter!
Monthly Dating Stories and Advice
Thank you for your continued love and support