"Book clubs are the best thing that has happened to the world of publishing." Adriana Trigiani
Book clubs are awesome!!!!! A reason to take time with something that provokes thought, the book. And to gather in a female clan where there is an open form on expressing what us gals deem as important. Things that are not spoken of but eagerly wanting to express.
Women uniting can be powerful. We can help each other and empathize. We can encourage and lift up. We can awaken one another, and no longer feel alone in our plight.
Yes, there are caddy backbiting women. This is not them. Those women have been set aside because we do not have the time, or desire to waste on such pettiness. We are woman moving forward. Giving ourselves and our fellow sisters grace and forgiveness. We can speak freely about the relationships around us without judgement.
Chickadee's Book Club in Santa Barbara had its first meeting last night with my book! "A Man for Every Purpose, My Naked Journey Searching for Love", what a thrill for me. I had insight into opinions about "my" story. Women asked me questions, such as why did you stay with that guy? All the women related to this story. No one should ever feel alone on their love journey. I do not think that the path towards love is meant to be easy-peasy. Love is messy and our choices and humanness just muck it up more. There are lessons listening to others journeys. We don't always have to make errors; we can learn from one another! Lessons from my girlfriends have played a vital role in my life and overall knowledge. When precious souls can share and be vulnerable it can be magic.
If you and your gals decide to book club with my book I will show up. I promised that I would attend ten, I have nine to go! Ladies, wine, books and chatting about our love journeys. What could be better than that? A format based on women being real with no editors or directors. This is it…. we are here, the unstoppable book club chicks.
An ear without judgement is valuable beyond gold. Please contact me as a guest at your book club with my book! KatieLLindley@Sexlovemantra.com. I look forward to hearing from you. Cheers, Happy reading!!!
Thank you Anna Miller! Founder of Chickadee Book Club
My Mantra: "I am blessed to share my love journey and listen to other women's stories"
http://amanforeverypurpose.com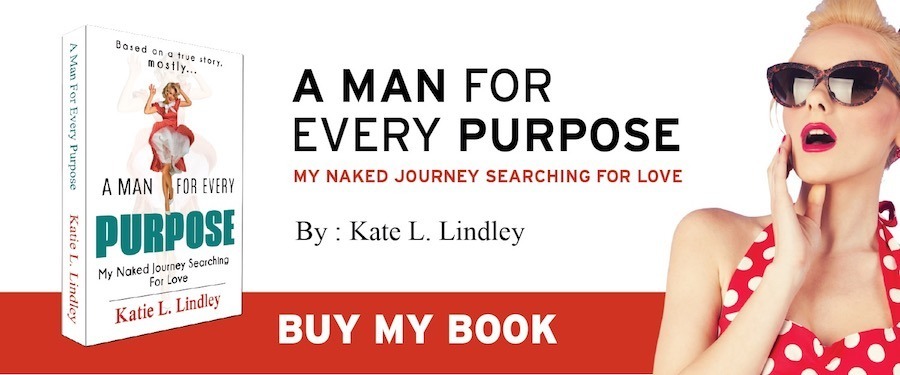 Join
Sex•Love•Mantra
N

e

wsletter!
Monthly Dating Stories and Advice
Thank you for your continued love and support