"I've been on so many blind dates, I should get a free dog." Wendy Liebman
You fell in love, married, had kids. Yep there it was, all in living color. When you had your precious bundle of joy you thought…Where's the handbook?
Later that picture was much different than you could ever imagine. Now divorced, settling into your new life you think…Where's the handbook?
The guidance for being newly divorced and a single parent comes with more questions than answers.
I know, I have walked the walk. It seemed like all around me were 'marrieds', that did not help. They seemed to shy away from me. When there is a death, the community surrounds you with sympathy and casseroles. When you are divorced you are avoided from simple acquaintances. Nothing seems fair because it is not. Your friend groups may divide.
With me I lost my friend group. My social situation was disturbed. I had a few friends that still reached out to both of us like a custody of exes.
The whole situation made me tired. I had to care for the kids, homework, lunches, dinner,  juggle working, manage the house, seeing my husband as my ex-husband, lastly I feebly tried to find a way to take care of myself. I did not have time to process what divorce meant for me and I was last on my todo check list.
I learned later that had my priorities shifted we would have all done better. If I would have sought my own consoling or joined a divorce group. Anything that would have helped me heal how torn up I felt about myself. About the man that I married who quickly moved on and remarried. I never took time to figure it out I just threw my ailing self on loving our kids.
An adjustment for all including but not limited to the kids, surrounding family, myself and my ex.
All righty then, it is time to date! You are done feeling like a sticky mommy and suddenly your new requirement is to feel like you are desirable.
The more you heal the better you will attract someone who has also healed. Leave behind your divorce story, at least at the beginning. If you are dating online, be wise, investigate and use your gut instinct. Don't fall for the sales pitch and the too cool guy, they are probably doing the dating circuit and your part of the merry go round, pass.
Dress nicely but not too much too soon. Guys may stare at your cleavage but they know so is the server. One time my top was desperately too low, yes I was desperate and wore it. I was super nervous and stooped over to pick up my cell phone on the floor and my left tit popped out.  This was worse than it sounded as I sat down I had to readjust. Thank the Lord for napkin in my lap as it doubled as a curtain in attempt hid my nipple shame. Yes, eyes were on me, and I could not 'bare' to see new date again. Keep the girls tucked away until you know you like him.
Read more about my decades of dating adventures, true loves, and mishaps at www.amanforeverypurpose.com.
Let a friend know who you are meeting and where, just to be safe. Lastly leave the kids out of it.
Do not bring around Mr. Next guy until you are sure he is there for you and them.
It is not as scary as it sounds. I had fun meeting new men and kept some as friends rather than dates. If it was not a fit, I knew right away and just was polite. I kept myself private even the car I drove. It was all right to be guarded because that was how I was feeling at the time.
My Mantra: "Life and love are always changing, no losing, just learning"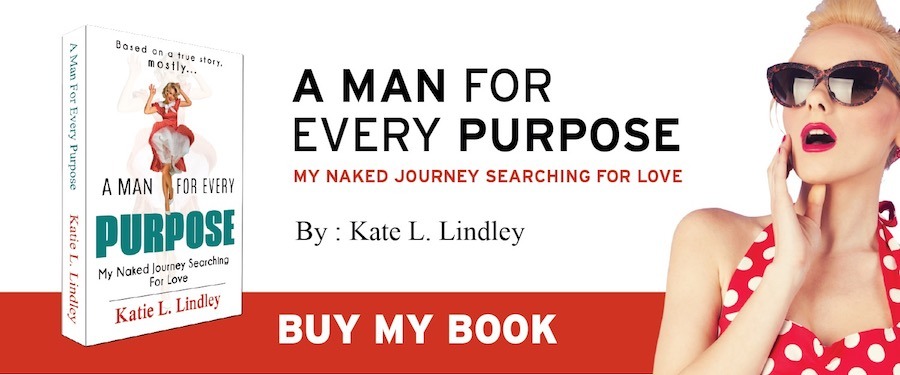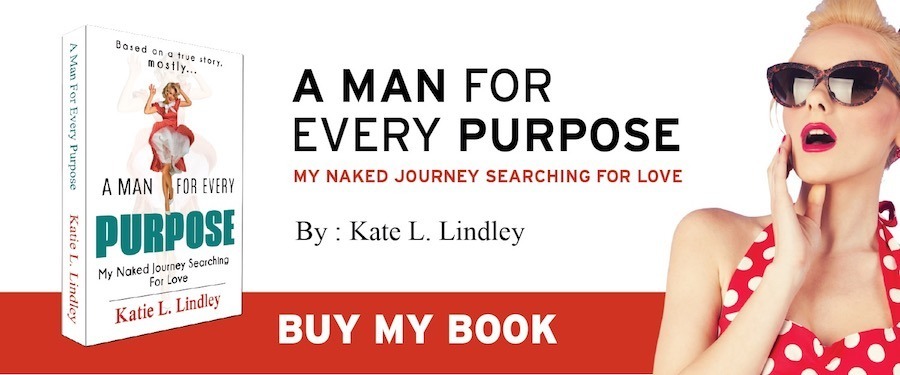 Join
Sex•Love•Mantra
N

e

wsletter!
Monthly Dating Stories and Advice
Thank you for your continued love and support