"Doubt kills more dreams than failure ever will." Suzy Kassem
Doubts can shoot down whatever hope you may have. They can crush you in a single moment. Weather it is a poisonous opinion from outsider out fear brought on by yourself, doubt can be a killer. We all have doubt or doubtful moments in life. It's whether or not those moments can change our course away from our dream.
Unsurmountable odds? Only if doubt is the king. The only statistic that should drive you is your dream, your dedicated path. Is your dream your soulful purpose? Don't give it up.
When your dream holds no reasonable obstacles, your dreams are more significant than your doubts.
My mind can be hyper and scattered. My norm has always been having a multitude of brilliant things going at once. Some of these projects evaporated, neglected, and unfinished. A business plan has never been my forte and the thought of one gives me shudders, and not in a good way. How can I achieve any kind of dream if I do not stick to one thing with a vengeance?
The power of manifestation and trusting in spirit. For some unseen miracle this has been my winning combination. I now have had a team surrounding me that just showed up! Understanding my passion and sharing my goal. My dream was no longer just mine. It became their goal and their dream. Suddenly it wasn't just about me, it was a group effort trying to share with others what is fun, cheeky, and ultimately wise.
The support of others has helped me to become single focused. That helped me to see past my disorder and realize I don't need to be strong in some areas. It is okay to fail and try again. It is ok to push forward into the unknown. It's ok to embrace your weaknesses and accept who you are. Perfect is not required!
"A Man for Every Purpose My Naked Journey Searching for Love" has been a project birthed from love, keeping a record of my past, and wanting to share that love never gives up.
The writing process has been ongoing for over three years. If I had any idea what it would require I would have quit. Blissfully naïve I have solider on. Very grateful for the hand holders and enthusiast that have shown up. Very grateful for the tribe, the village, the team. Thank you for your love and support as this book is finally about to be birthed.
My Mantra: "Dreams can be manifested through spirit and vision. I am grateful for the ones who have helped my dream"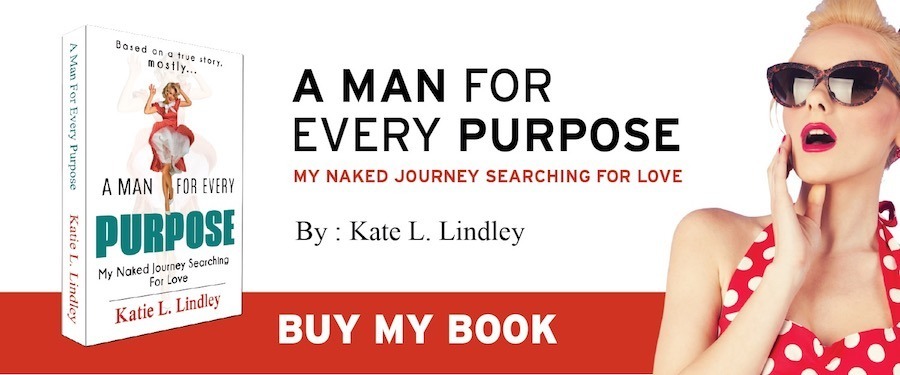 Join
Sex•Love•Mantra
N

e

wsletter!
Monthly Dating Stories and Advice
Thank you for your continued love and support