"I believe that reality TV should be called 'not reality' TV; it's fiction." Hill Harper
There are sets, scripts, camera people, make-up artist, stage design, set design, wardrobe, and catering. How great is it when you don't have to get out of bed and feed your hungry kids? Clever enough to have the "crew" do it for you before their backpacks are filled with homework assignments and they are off to school in some kind of fancy ride.
How can we possibly think that this fairy-tale stuff is real? It is not. When real life mimics art it can be brilliant and with reality tv they are playing with that premise tenfold.
I loved a talk show I saw, (Bethany Frankel, I think…) where Chris Kardashian, bless her powerful heart, told the viewers what it took to produce her families show. She loved that at seven thirty am catering, makeup, film-crew, and directors showed up. Their show was a family event. She had control over the direction of the script, I would imagine had control over much more. Her daughters, her family grew up on camera and in the business.
"I Love Lucy" back in the day, announced to her husband, live, in black and white, and on television that she was pregnant, her family, her tv moment. Later their little bundle of joy, also known as, Ricky Jr., appeared on the show in all his cuteness. Not so different then Chris? All for show biz, all for ratings. Much has change, yet nothing has changed.
We still sit around the boob tube. We have our "shows" that we follow, and reality television is bigger than ever. Like slowing down for a car accident we just cannot turn away from the drama that unfolds. If you like being on camera, as I do. I would imagine not memorizing tedious lines would be a treat. Just stand here on the grey tape on the floor, and talk about such and such, if you want to yell, cry, or storm off, that is ok too. Just tell us ahead of time so the proper camera person will get it all. Oh the editing must be a blast! Grabbing the moments and words you know will be most impactful. I am guilty of watching such fantasy T.V. Makes me want to focus on OWN and her spiritual network that instills good, thank you Oprah. Yet with all these facts I tune into what is ridiculous. Since my influence was "I Love Lucy" I wonder what type of influence television is on the youth of our society?
The gig is up, it is not really real, fun to watch but no, not reality. Maybe it is the reality for that show, and those ratings? That might be fair. There are enough viewers to keep this industry live and well, so that is on us.
Enjoy your binge watching. Then read. Read my book about a relationship journey that spans three decades. That type of reality is right there all over the pages. "A Man for Every Purpose, My Naked Journey Searching for Love". Yes, I said naked. If you are on a relationship journey getting naked is a part of it, oh and, the naked truth. You chose how naked is prevalent.
Watch Book Trailer….http://amanforeverypurpose.com/#single/0
Based On a True Story Mostly… One of my behind the camera moments…All reality, nah.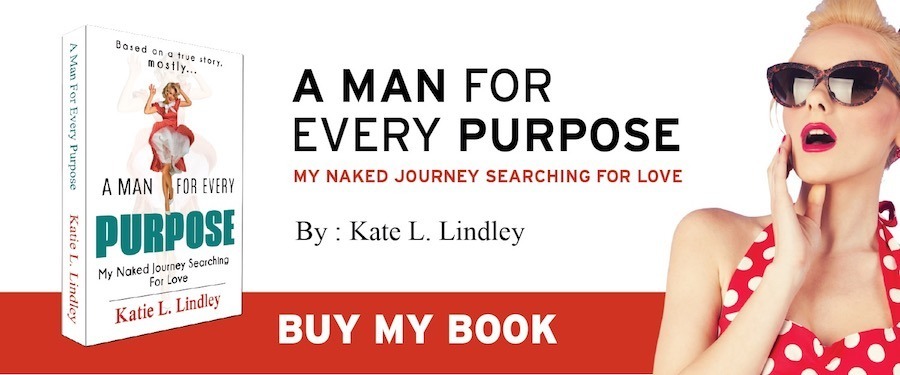 Join
Sex•Love•Mantra
N

e

wsletter!
Monthly Dating Stories and Advice
Thank you for your continued love and support