"I'm late! I'm late! For a very important date! No time to say hello goodbye, I'm late, I'm late, I'm late!" Alice in Wonderland
He had me at hello…. If you see someone interesting, say "hello". Simple start. What you do with your body language says more than you know. If you think, I would really like to talk to this person, it resonates. If someone less interesting approaches always be friendly. Another person, will be watching. If you are unapproachable to one, the others will not try. Number one is body language, your heart must be open because it will show.
NEVER ASK/ALWAYS ASK..
One of the first to questions to always ask should be, "Do you have any current attachments"? I like that question. If you ask "are you currently single? The answer yes, can drip from their perjuring deceitful lips… because at that exact moment… they are alone. Skirting the fact that their wife is out of town.  Vital information, better to ask right off the bat rather than an hour of your time, just to find out that he has a live in girlfriend, or is married. Equally dreadful when you are open for meeting someone to date.
Okay, now that they are seemingly single, and you find them worthy of your time. Have fun meeting a new friend/possible future date. Take the pressure off the situation and try to allow it to be for that moment. Jumping ahead five steps and naming your children and animal family even mentally will put a stop to things. Again body language and attitude. Remain in the moment.
Never ask "what do you do for work…or what kind of car do you drive"? Instead try, "what do you do for fun? And "if you could own five cars, any cars, what would they be"? No one wants to be size up by their occupation or the car they drive. Friendly and funny, easy to talk to that should be a starting place. No one wants to feel calculated and gauged. Even though in small ways, that is what you are both doing on many seen, and unseen levels.
Great places to meet a person you may want to date would be farmers market, the grocery store, a backyard barbeque, book launching party, opening events, community volunteer events, borrow a friend's dog and go walking. Visit a firefighter's house with a nephew and let them know you're the single aunt.
Remember if you want to meet someone to date you have to get out of the house. Go in a direction that interests you albeit hiking group, art gallery, sailing class.
My friend who was neatly in her sixties, and unexpectedly single, took a sailing coarse at the local harbor. She managed to meet two men she started to date them both! One ten years her junior, one five years her senior. Both men took her on rather lavish vacations and she was able to happily date for the first time in many years.
There are many ways to meet a new person. If you are shy, be yourself, yet, be approachable. That is, if you want to meet someone new, and outside of internet meetings. Altogether possible. There are married people, single people, people in transition from marriage.
When I was single and searching, I did both methods, organic and internet, to meet new possible dates. I learned more about myself with each date.
My partner and I met at a back yard music festival. It took a while for us to get to "partnership" but it turned up. We found friendship and much laugher before we turned towards romance. If you want to partner with someone, a good attitude, and knowingness that they are on the way is a brilliant place to start! Good luck!
In my book "A Man for Every Purpose My Naked Journey Searching for Love" where I share my dating experiences and love journey. Great read, wonderful insight.
Cheers to love, finding love, and dating inside or outside the internet. It can all lead to a meaningful relationship, if that is your end game.
If you are interested in love/dating advise…You're welcome to email me at: KatieLLindley@sexlovemantra.com.
My Mantra: "Meeting new people is always interesting"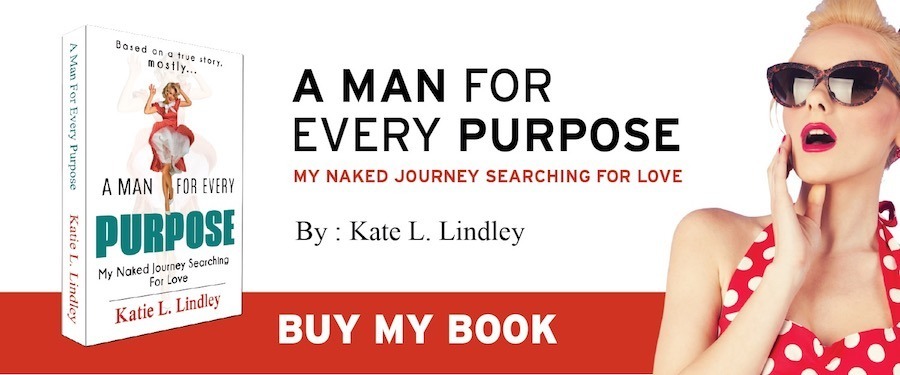 Join
Sex•Love•Mantra
N

e

wsletter!
Monthly Dating Stories and Advice
Thank you for your continued love and support